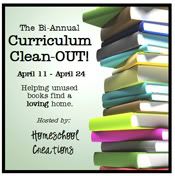 I know many of you out there are homeschooling older children, but also looking for fun things to do with your toddlers. Here's a resource for you!
(Gymboree Play and Music) Toddler Play
Dr. Wendy S. Masi
"Toddler Play teaches yo how to teach your child by providing ideas and inspiratin to enliven quality playtime and satisy your todddler's innate enthusiasm for learning. Each activity, game, song, and chant has been devised by child-development experts for you and your toddler to enjoy together at home or on the go. "
"In addition to being a lot of fun, each of teh 100 toddler-tested activities has the added benefit of providing children with the foundations for many of the skills they need in preschool. All the activities stimulate toddlers' imaginations, accelerate their learning, and nurture significant skills."
"Skill spotlights describe major developmental and educational benefites of every activity."
"Parental tips and research reports help you understand how your child grows and learns."
"Engaging color photographs, specially commissioned for this book, clearly demonstrate each activity."
This book has activities for 12-30 month old toddlers.
For your chance to win
leave me a comment telling me something special about your toddler.
For extra entries:
1. Give yourself an extra entry if you are a follower of my blog OR become a follower and give yourself an extra entry.
2. Blog about this giveaway and leave me a comment letting me know.
This giveaway will end on Saturday, April 24th at 8 pm. I will announce a winner by Monday, April 26th. Note: US residents only. Please be sure I have a way to contact you.
Good Luck!